With spring finally making an overdue appearance in these parts it was a great opportunity to take in the natural amphitheatre at Corrie Fee and then carry on up to the plateau and visit the two Munros of Mayar and Driesh. 
A group of 13 (plus two dogs) met at the Glen Doll car park for a 10am start and followed the path up through the forest to the entrance to the corrie.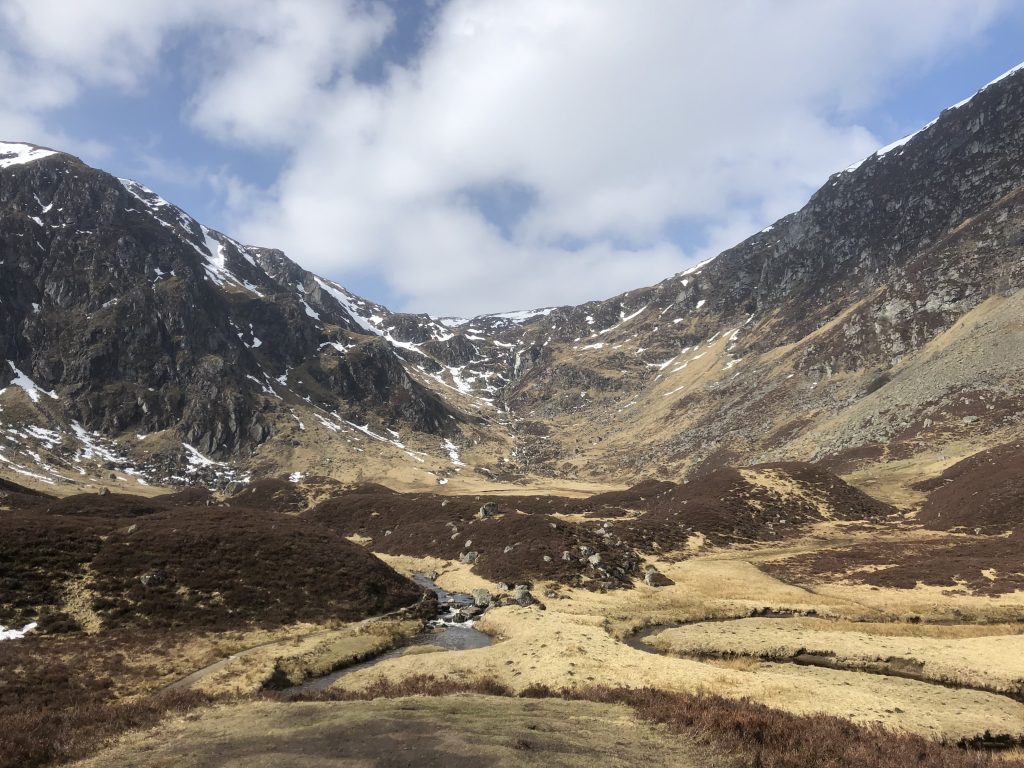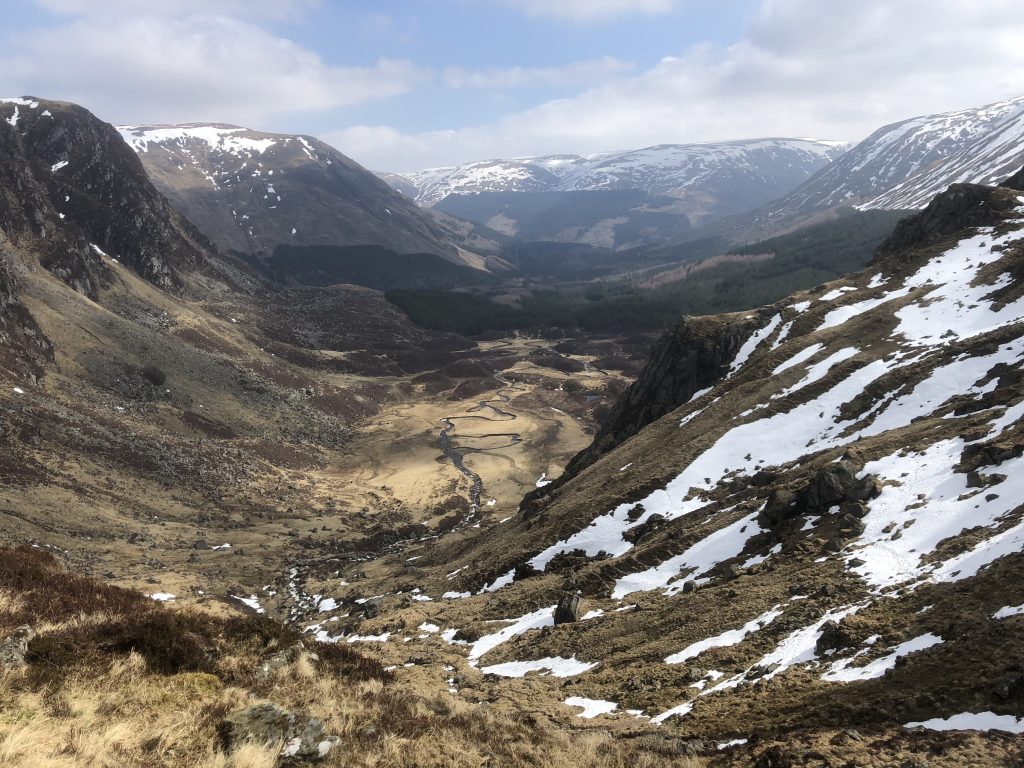 Looking back down the Corrie
After a short stop for some photos and a snack we were on our way along the path through the corrie and to start the climb. It was a tough pull in the warm sun, Steve had to hand out his sun cream, but we made good progress. 
What first started as a couple of patches of snow over the path led to quite considerable amounts of snow all the way up to the summit of Mayar. It was soft and strength sapping but fortunately nothing dangerous so we had no requirement for axe or crampons.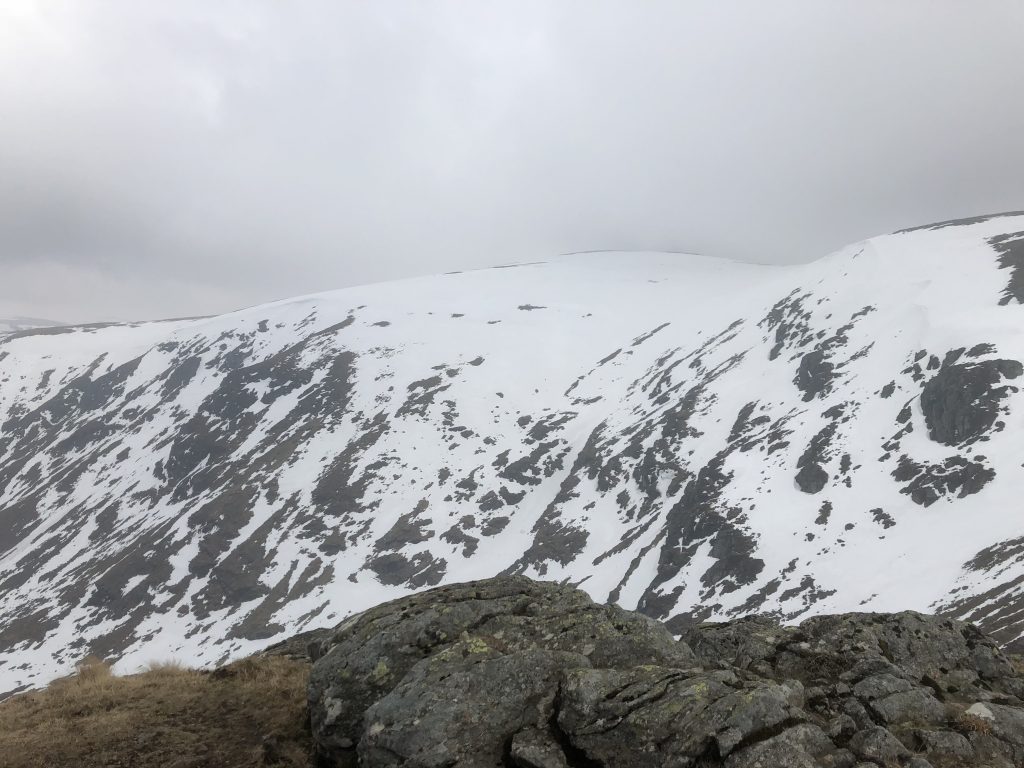 From the top of Mayar we headed across to the coll between the hills before heading up the steep slope to Little Driesh.  After that it was quite a quick walk across and up to the top of Driesh itself.
Having completed the days hills we back tracked to the coll and then followed the snowy path back down into the forest and to the car park.
I was a really enjoyable day with a good group of old and new faces. Hopefully we will see some of them back for the next day walk in May and beyond.