May 2019 - The White Horse Inn, Threlkeld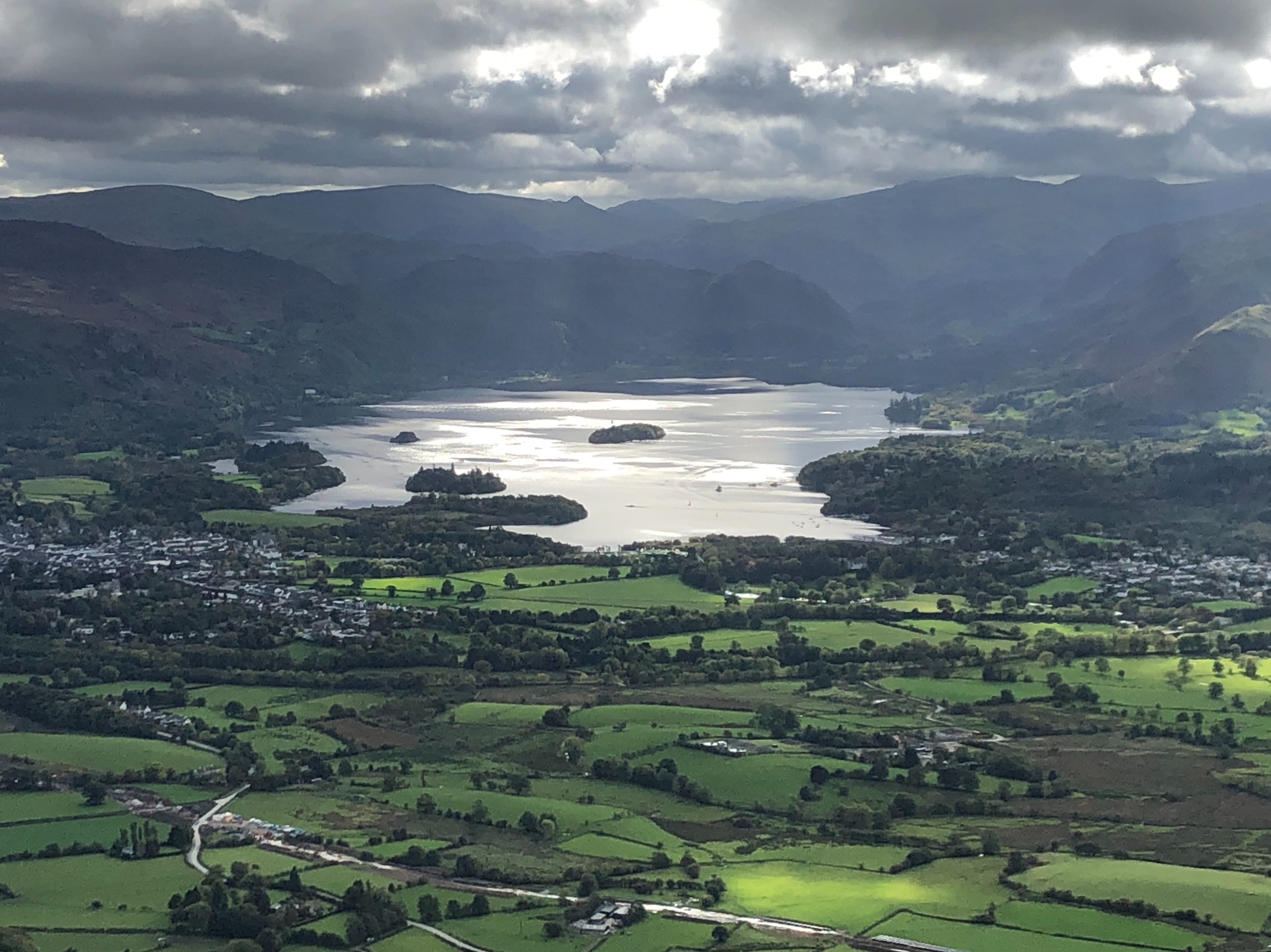 The White Horse Inn
Date : 3rd-6th May 2019
Spaces : 12
Cost : £45 (3 nights)
For the May Day bank holiday we are taking a long overdue trip to the northern lakes and staying at The White Horse Inn which is conveniently positioned just off the A66 east of Keswickand. We have initially
reserved 12 places (3 rooms, 4 beds each), however if there is an early indication
of >12 people, we may be able to reserve a few more. This meet requires
attendees to take their own sleeping bags.
Book a Place
Come to The Glen Tavern on a Thursday night. Alternatively email Neil.
There are only be four summits in the Lake District that would qualify for the "Munro" status in Scotland. However this shouldn't been seen as a negative as the Lake District doesn't attempt to be Scotland in miniature but provides some classic hiking of its own in some stunningly picturesque landscapes.
The main high summits are probably best avoided on a bank holiday weekend so I have tried to give some ideas for other walks that can make a weekend in the Lake District a memorable experience.
For those that want to cycle then there is the Altura Trail at Whinlatter Forest. At 12 miles long it is the longest purpose built mountain bike route in the Lake District. There are also other easier routes available.
If you prefer a more leisurely weekend then there is an abundance of opportunities to meet everyones needs. Boat trips on Derwent Water, Ullswater Steamers and Windermere. Shopping in Keswick and Ambleside. There is also a distillery at Bassenthwaite where they make award winning Whisky and Gin. They also have a fabulous bistro.
The bunkhouse we are staying at is at Threlkeld which is just 4 miles from Keswick. Keswick is reknown for its theatre, outdoor shops, pubs and restaurants. 
Listed below are some ideas for walks in the Lake District. From big days to test the stamina of the fittest and also some easier walks for those who would prefer a day on the flat. 
Coledale Horseshoe from Braithwaite
You can make this horseshoe as long or as short as you like as the whole area is well served with good paths. If looking for a challenge then it can be extended to around 25km, 1750m of ascent and 12 Wainwrights. Parking at Braithwaite can be tight but benefits from being free.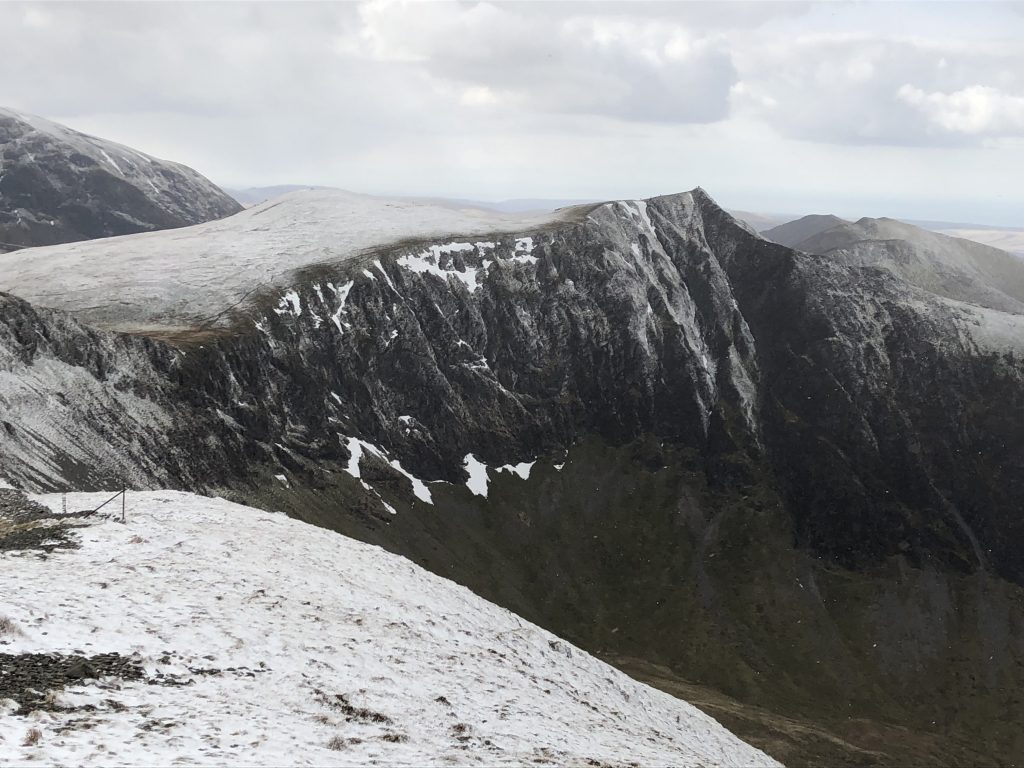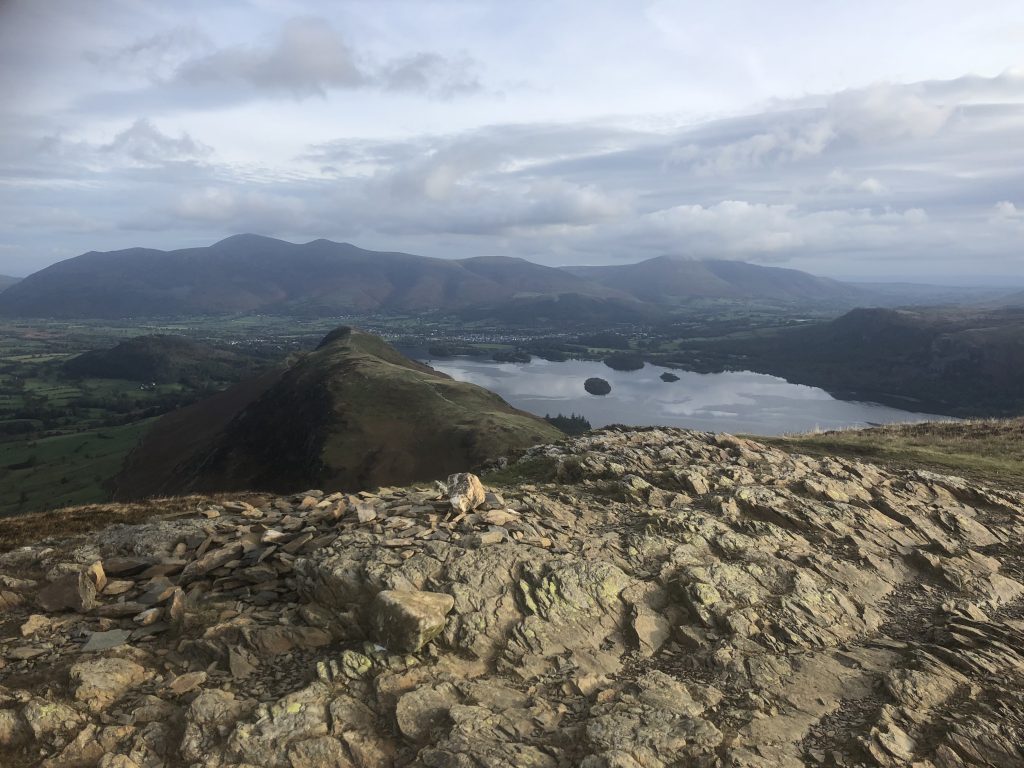 Just to the south of Coldedale is the Newlands Valley that provides an opportunity for views from Catbells across Derwent Water to Keswick and round to Robinson where the character of the Newlands Valley really comes to life. A nice round of up to eight Wainwrights are up for grabs six Wainwrights from Catbells to Robinson. There is also an option to extend this by dropping from Robinson to Newlands Hause and then climb up for Knott Rigg and Ard Crags.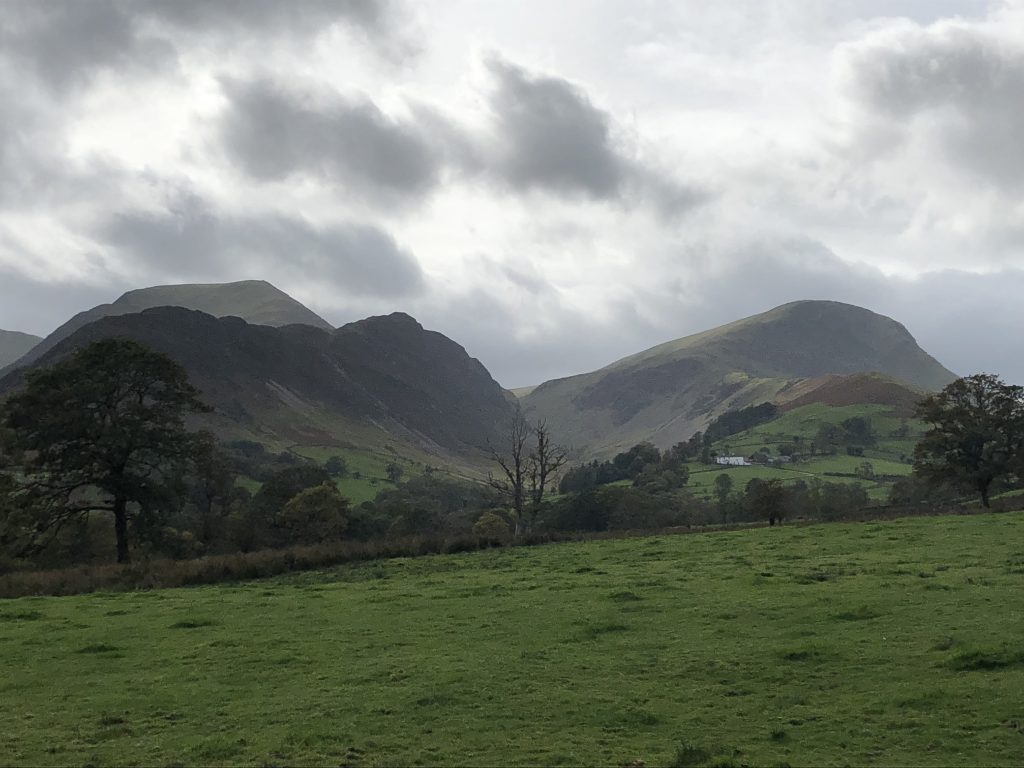 Eskdale Circuit from Cockley Beck
Only 2% of walkers approach Scafell Pike from Eskdale. This is unfortunate as it is rated as one of the best walks in the land. 
Starting at the carpark at Brotherilkhead this walk can take in in seven Wainwrights (Crinkle Crags, Bowfell, Esk Pike, Great End, Scafell Pike, Scafell and Slight Side). Five of the peaks are in the top eleven in the Lakes
There is significant ascent on this walk – especially between Scafell Pike and Scafell.
For a wonderful half day flat walk drive to Glenridding and catch the "Steamer" to Howtown and walk the 7 miles back to Glenridding.
Click for Ullswater "Steamers" website.
The Ullswater Steams are very popular so worth getting there early to book your one way ticket to Howtown. The path can be a little uneven with roots and rocks to manoeuvre around but the views that regularly open up onto the lake and across to the hills below Helvelyn make this a memorable walk.
Simply follow the path south to the bottom of the lake until it bring you back onto the A592 at Patterdale before following the path back to the ferry terminal. There is a fine littel cafe at St Patricks Boat Landing where a well earned coffee and cake can be enjoyed