Cioch Hillwalking Club - Meetup No. 2
Mayar & Dreish, Glen Clova
Corrie Fee has to be on everyone's list of places to experience. A majestic natural amphitheatre that was shaped by a glacier. The corrie itself is a Nature Reserve for its rare plant and wild life..
We will start from the Glen Doll car park and follow the track up to Corrie Fee, there is a fairly tough pull up out of the corrie and then a steady, but not severe, climb up to Mayer. On a clear day there are magnificent views over to Lochnagar and the Southern Cairngorms. From here it's an easy walk over the plateau to a coll before a relatively short climb to gain the height for Dreish.
Retracing our steps to the coll we will then follow the path down Corrie Kilbo, then through the forest back to the car park at Glen Doll.
There are toilets and a rangers office at the Glen Doll car park.
For car shares please meet at the car park at the top end of the Glen – across from The Glen Tavern.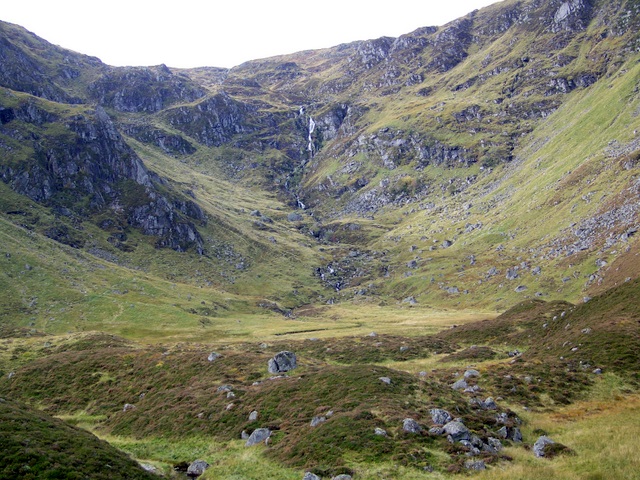 Organiser: Calum Craigie
email Calum
Meetup Time: Either 7:45am at car park at top end of Pittencrief Park or 10:00am at Glen Doll Car Park.
There are toilets available at the car park
Distance:  14.5km / 9m
Time: 4.5-6 hours
Total Ascent: 835m
Start Grid:NO284760